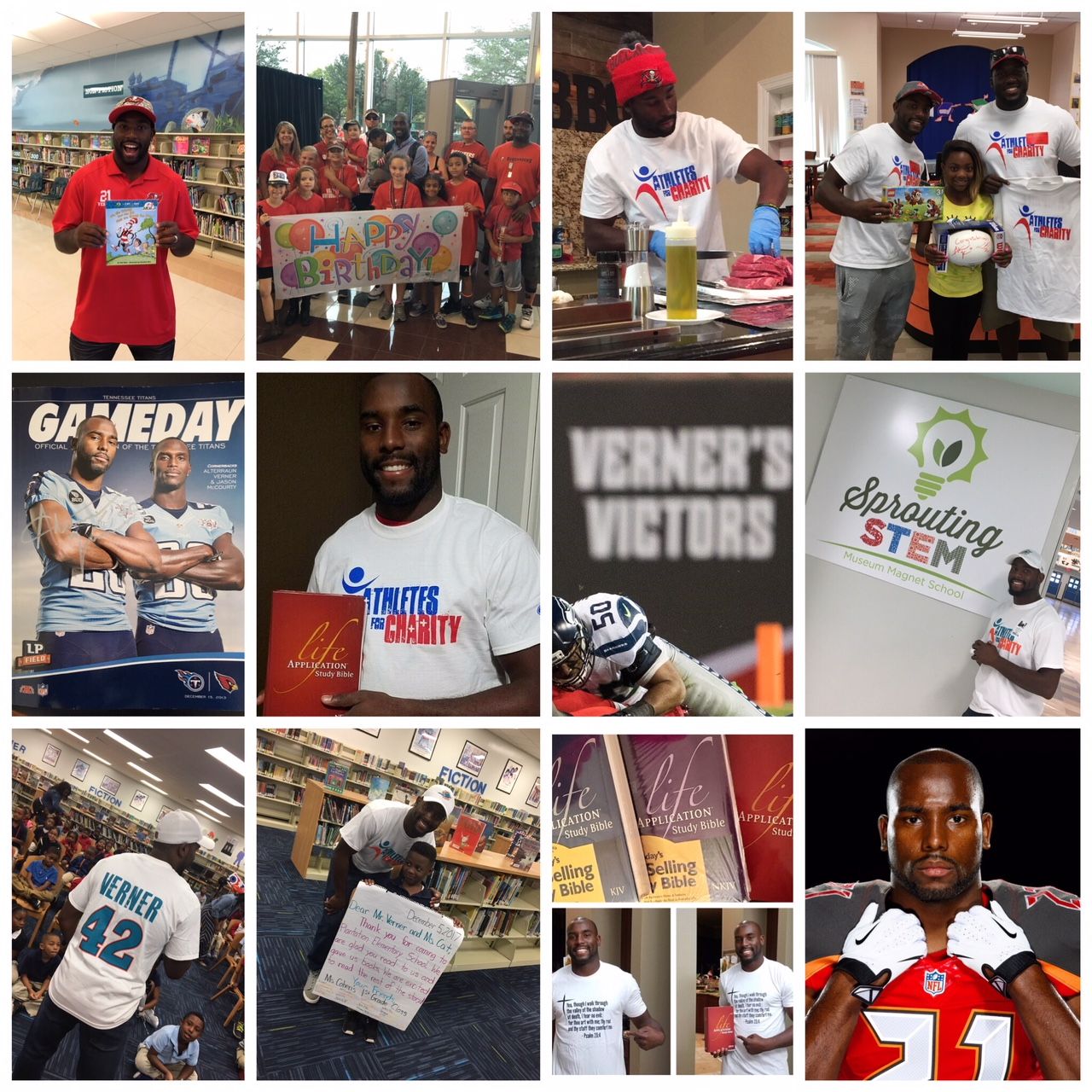 I am partnering with ATHLETES FOR CHARITY to help them raise much needed funding to continue to provide the amazing services they have presented to underprivileged youth since 2004. I have had the pleasure of partnering with Athletes for Charity since 2012 by sponsoring book distributions to various Title I schools throughout my years as a Titans, Buccaneers and Dolphins player; hosting my annual Holiday Bible Giveaway, supporting their annual efforts to benefit youth in Haiti through back to school donations, in addition to many other projects that I have supported.
I am asking you to join me in donating to Athletes for Charity this year to support their educational and sports programming to benefit underprivileged youth throughout the U.S. and Haiti. Your donation will go towards the following:
Donations of books to youth attending Title I Schools throughout the U.S.
Deliver STEM engagement activities and products to students as part of Athletes for Charity's STEM Youth Literacy Initiatives
Help purchase school supplies and educational learning product for youth in Haiti
Help provide new chairs and desks for students in Haiti
Donations of any amount are welcomed from $1 - whatever. Any amount will help Athletes for Charity achieve their goals to benefit underprivileged youth. For every donation of $100 received you will receive a t-shirt from Athletes for Charity as a thank you for your support.
To learn more about Athletes for Charity, please visit any of their social media outlets:
Web: www.athletesforcharity.com
Twitter/Instagram: A4C_Athletes
Facebook: www.facebook.com/athletesforcharity
Email: info@athletesforcharity.com
Thank you in advance for being a blessing and joining TEAM VERNER to help support Athletes for Charity to benefit youth in need.
God bless!
Alterraun Verner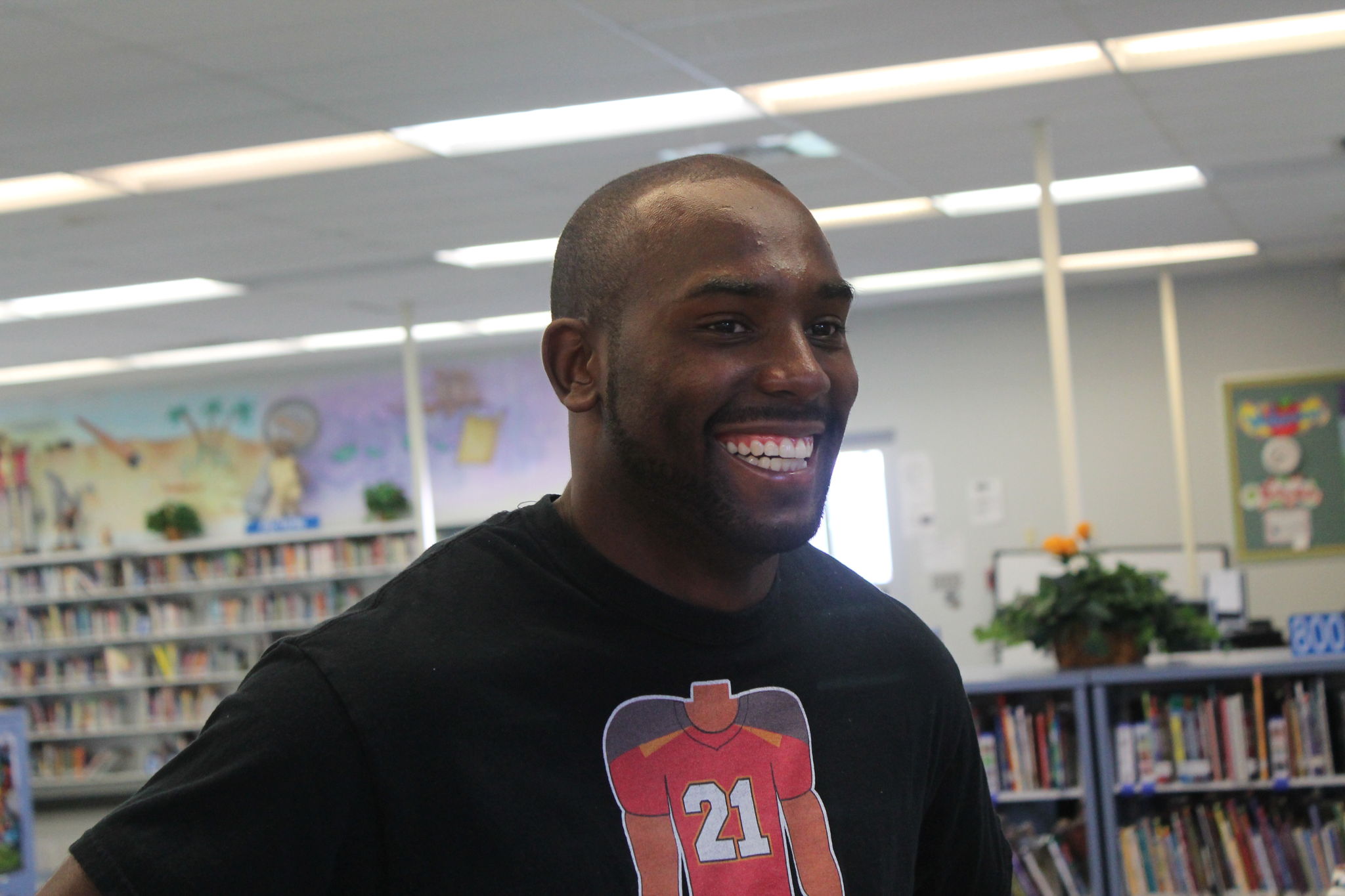 Donate via Credit Card or eCheck
Is my donation and credit card info secure?
Yes, the security and confidentiality of your information is our highest priority. We will not sell, trade or share your personal information with anyone else, nor send donor mailings on behalf of other organizations, and we will only share personal information if you have given us specific permission to do so.
Is my donation tax deductible?
Yes, we are a fiscally sponsored project of United Charitable , which is a public 501c3 organization recognized by the IRS. Your donation is tax-deductible to the fullest extent permissible by law.
How do I know that my donation was made successfully?
You will receive an emailed receipt immediately after your donation is submitted and your credit card is processed. Your donation will also show up on your bank or card statement within 1-3 business days.
Do I get a receipt?
Yes, a receipt is sent to your email inbox once your donation is processed. Please be sure to keep a copy of your receipt for tax purposes. If you select a recurring donation, you will be sent an individual receipt each period when your donation is processed.
Is my donation private?
We will not share or sell a donor's personal information with anyone else, nor send donor mailings on behalf of other organizations.